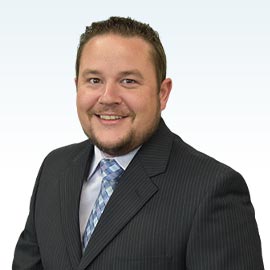 Have any questions? Call us now!
DOCTRATE OF CHIROPRACTIC | 2009 | PARKER COLLEGE OF CHIROPRACTIC
BACHELOR OF SCIENCE | 2005 | LOUISIANA STATE UNIVERSITY IN SHREVEPORT
– Major: Biology
Board Certification & License
Certified In Whiplash Injury Biomechanics And Traumatology 2011 – Spine Reserch Center Of San Diego – Dr Arthur Croft
Certified In Gonstead, Diversified, Thompson, And Activator Adjusting Techniques
Certified In Graston, Kinesiotaping And Skilled In Active Release Technique, Decompression Therapy, Ultrasound, And Cold Laser Therapies For Soft Tissue Injuries
ASSOCIATE CHIROPRACTOR | LA HEALTH SOLUTIONS | NOVEMBER 2018- PRESENT
CLINIC DIRECTOR | ALL AMERICAN HEALTHCARE | JANUARY 2016- NOVEMBER 2018
ASSOCIATE CHIROPRACTOR | ALL AMERICAN HEALTHCARE | MARCH 2015- JANUARY 2016
ASSOCIATE CHIROPRACTOR | SPINE AND JOINT CENTER OF WASHINGTON PARISH | JANUARY 2014- AUGUST 2014
CLINIC DIRECTOR | THE JOINT SHREVEPORT | 2012- DECEMBER 2013
ASSOCIATE CHIROPRACTOR | BACK ESSENTIALS INC | 2009- 2011
CHIROPRACTIC INTERN | COLOMBIAN OLYMPIC COMMITTEE | JANUARY 2009- AUGUST 2009
About Dr. Justin Branch, DC
Dr. Justin Branch graduated from Parker College of Chiropractic in 2009. Dr. Branch participated in an internship in Bogota, Colombia for the Olympic committee where he served as a treating chiropractor for Olympic athletes. After completing his internship successfully, he returned to his hometown of Bossier City, Louisiana where he met his wife, Exie. Together they share five children. Dr. Branch received certification from the Spine Research Center of San Diego in Injury Biomechanics and Traumatology. In 2014, Dr. Branch and his family transitioned to the North Shore, where he worked for two years before joining the LA Health Solutions team of chiropractors, medical doctors, surgeons, and therapists. Dr. Branch's hobbies include golf, watching the New Orleans Saints, LSU football, and attending his children's many sporting events.
Trust Your Health With The LA Health Solutions' Team
Have any questions? Call us now!