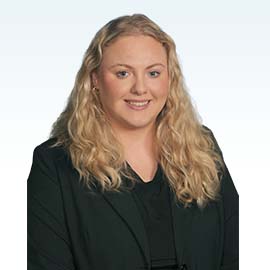 Have any questions? Call us now!
Skills, Courses & Achievements
Rocktape/Athletic sports taping level 1 and 2 2014
Active Release Technique lower extremity. 2015
Top 30 students awarded a commonwealth supported place in the 2015
Masters of Clinical Chiropractic program at RMIT for academic excellence.
Awarded Top 4 worldwide scholarship for excellence in Sports and Sports Chiropractic by Federation of International Sports Chiropractic (FICS). 2016 
Sacro occipital technique external course taken at RMIT 2016
Activator technique external course taken at RMIT 2016
Certified Chiropractic Sport Physician certification (coursework completed, awaiting exam). 2021Certified Strength and Conditioning specialist (Exam in November) 2022
Run monthly workshops at Orange Theory fitness, cycle bar and sports performance gyms locally. 2020-present
COLLEGE:
RMIT University, Bundoora, VIC Australia
CHIROPRACTIC:
BA of Health Sciences (Chiropractic) Jan 2012- Dec
MS of Clinical Chiropractic (with Honors) Jan 2015-Dec 2016
10 Division 1 NCAA basketball scholarship offers/ Played professional basketball in WNBL Women's Australian league
2 years of Clinical placement internally at RMIT 2015-2016
2 years of Clinical placement externally through RMIT at The Wellington clinic Collingwood, VIC, AUS  2016
3 months Clinical placement at LIFEHQ Chiropractic Glen Iris, VIC, AUS 2016-17
2 months Clinical placement at Chiropractic Solutions East Bentleigh, VIC, AUS  2016
indigenous Australian Rules Football carnival, Chiropractic intern/Student body Organizer  Bendigo/Sydney AUS 2016
World Duathlon Championships Chiropractic intern Adelaide, SA, AUS  2016
National Crossfit Championships Chiropractic Intern pionships Chiropractic Intern Airport West, VIC, AUS 2016
Athletic trainer and Chiropractic Intern Hume City Football Club Broadmeadows, VIC, AUS.  2016
Chiropractic Assistant at Cupp Chiropractic, Metairie, LA, USA  2017-18
Obtained Louisiana Chiropractic License #1842. 2018
Associate Chiropractor at Cupp Chiropractic, Metairie, LA, USA  2018-20
Sport Coordinator representative for state of Louisiana American Chiropractic Association Sports council  2022-2023
Associate Chiropractor at Allied Chiropractic & Wellness, Metairie, LA, USA 2020-22
About Chloe Harwood-Little, DC
Dr. Chloe Horwood-Little is a Doctor of Chiropractic at LA Health solutions, who specializes in sports performance and rehab, and the treatment of musculoskeletal injuries. Dr. Chloe was born and raised in Melbourne, Australia where she earned her Bachelor's in Health Science and Doctor of Chiropractic AT RMIT University, Melbourne, Australia. AT RMIT University she received advanced training in the treatment and diagnosis of neuro-musculoskeletal disorders. She graduated Chiropractic school with honors, whilst also excelling as an elite athlete. After being drafted professionally in the Women's National Basketball league at the age of 17, she was also offered 10 NCAA division 1 scholarships in the USA. Upon graduation she moved to the United States to pursue her career and continue to work with elite athletes. She is certified in KT taping and Active Release Technique and is currently undertaking her Certified Chiropractic Sports Physician course, where she will have an extra 110 hours of education focused on sports injuries.
Trust Your Health With The LA Health Solutions' Team
Have any questions? Call us now!