We are proud of our highly Qualified staff!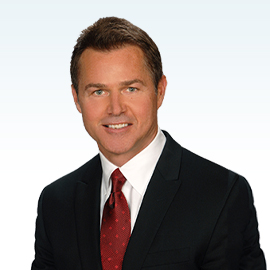 Dr. Schween is the CEO of LA Health Solutions. He started the company over 30 years ago with a single location offering chiropractic treatments. Today, the organization has grown into multiple locations offering a variety of services including Orthopedic Surgery, Physical Therapy, Interventional Pain Management and Laser Therapies. He believes in working with his patients to find the best treatment plan incorporating state of the art techniques and treatments.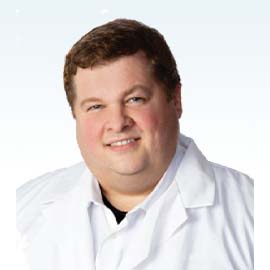 Board Certified Neurologist
Dr. Johnathan Kahn Jones graduated Tulane Law School in 2005 and then graduated Tulane Medical School in 2013. He currently is doing research on Tumor Osmotic Lysis and volunteers for Missionarios De Esperanza and Bridges to Community Medical Mission to Nicaragua.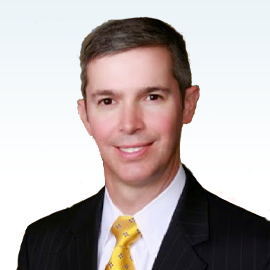 Robert D. Bostick III, MD
Board Certified Orthopedic Surgeon
Dr. Bostick was born and raised in New Orleans. His dedication and experience has led him to be recognized as one of the best orthopedic surgeons in Louisiana. His practices focuses on arthroscopic and minimally invasive surgery, fracture treatments, sports injuries, diagnostic ultrasound and guided injections, PRP (Platelet Rich Plasma) therapy, viscosupplementation, steroid injections, and non-operative spine treatment.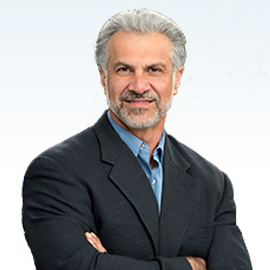 Board Certified Orthopedic Surgeon
Dr. Farr is a board certified orthopaedic surgeon by the American Board of Orthopaedic Surgery, and fellowship trained in spine surgery. Dr. Farr has been performing general orthopaedic and complex spine surgery in San Jose and Manteca California since 2001. r. Farr is involved in the development of new technology for minimally invasive spine surgery (MIS). He holds several patents including new technology for MIS placement of interbody cages for lumbar fusion, MIS technique for rod introduction for lumbar fusion, a new interspinous spacer that allows a more stable construct. Dr. Farr completed his undergraduate degree with a Bachelor of Science in Biochemistry from Cal State San Jose. He then went on to and graduated with his Doctor of Osteopathic Medicine Degree from the Kirksville College of Osteopathic Medicine.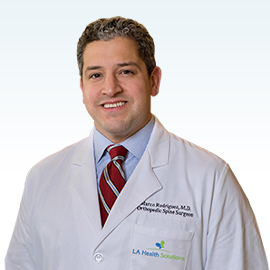 Board Certified Orthopedic Surgeon
Raised with strong Christian family values in Lorain, Ohio, Dr. Rodriguez aspired to help others by answering his call to medicine. He pursued his undergraduate degree at The University of Notre Dame. He was then accepted at the prestigious Case Western Reserve University of Medicine, to pursue his passion for medicine and graduated in 2003.During his 5 years of orthopedic residency training at Louisiana State University Health Sciences Center New Orleans, LA, Dr. Rodriguez gained an exceptional understanding and appreciation for the spine, its conditions and how it was treated. He pursued his training by accepting a fellowship at Texas Back Institute.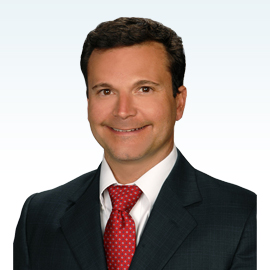 Double Board Certified Interventional Pain Management, Physical Medicine and Rehabilitation
Ronald C. Segura, MD is a native Louisianian. He attended Louisiana State University in Baton Rouge where he graduated with Cum Laude Honors. He earned a Bachelor of Science in Kinesiology with a minor in zoology. He attended LSU School of Medicine in New Orleans and completed a four-year residency training program in Physical Medicine & Rehabilitation.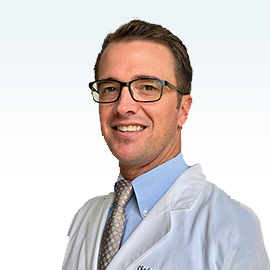 Double Board Certified Physical Medicine and Rehabilitation, Pain Medicine
Dr. Chadwick Murphy is Board Certified in Physical Medicine and Rehabilitation and Pain Medicine. He is on the Committee for Controlled Substances Oversight and Interdisciplinary Pain Committee at Southeast Louisiana Veterans Health Care System. He also volunteers with the St. Dominic's Men's Club and Lake Area Business Alliance.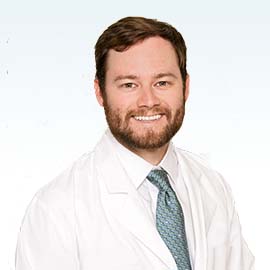 Richard C. Robertson, Jr, MD
Double Board Certified Anesthesiologist, Interventional Pain Medicine
Richard C. Robertson, Jr., MD, is double board certified in anesthesiology and interventional pain management. He is a native of Jackson, Mississippi. Dr. Robertson earned a Bachelor of Arts in Biology and a medical degree from the University of Mississippi. Dr. Robertson is board certified by the American Board of Anesthesiology. He is a member of the Louisiana Society of Anesthesiologists, American Society of Anesthesiologists, American Society of Regional Anesthesiologists, and North American Neuromodulation Society.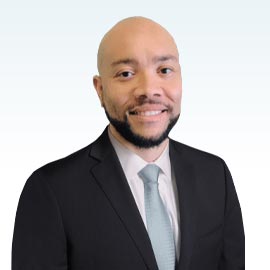 Treats adult patients providing physical examination, assessment and medical treatments. He is has a level 1 Certified American Association of Aesthetic Medicine.  Dr. Johnson is also fluent in Spanish, avid traveler and volunteers with a youth mentorship.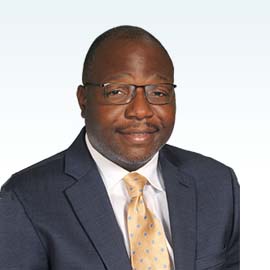 Dr. Uzoma Moore is a family medicine specialist. He attended Grambling State University. He received a UTMB Medical Student Aid Endowment Scholarship and a Resident Physician Community Service Award. He has had multiple publications and participates in a variety of community service projects.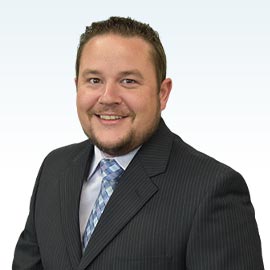 Dr. Justin Branch graduated from Parker College of Chiropractic in 2009. Dr. Branch participated in an internship in Bogota, Colombia for the Olympic committee where he served as a treating chiropractor for Olympic athletes. After completing his internship successfully, he returned to his hometown of Bossier City, Louisiana where he met his wife, Exie. Together they share five children. Dr. Branch received certification from the Spine Research Center of San Diego in Injury Biomechanics and Traumatology.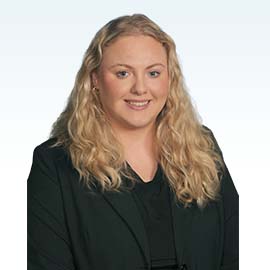 Dr. Chloe Horwood-Little is a Doctor of Chiropractic at LA Health solutions, who specializes in sports performance and rehab, and the treatment of musculoskeletal injuries. Dr. Chloe was born and raised in Melbourne, Australia where she earned her Bachelor's in Health Science and Doctor of Chiropractic AT RMIT University, Melbourne, Australia. AT RMIT University she received advanced training in the treatment and diagnosis of neuro-musculoskeletal disorders. She graduated Chiropractic school with honors, whilst also excelling as an elite athlete. After being drafted professionally in the Women's National Basketball league at the age of 17, she was also offered 10 NCAA division 1 scholarships in the USA. Upon graduation she moved to the United States to pursue her career and continue to work with elite athletes. She is certified in KT taping and Active Release Technique and is currently undertaking her Certified Chiropractic Sports Physician course, where she will have an extra 110 hours of education focused on sports injuries.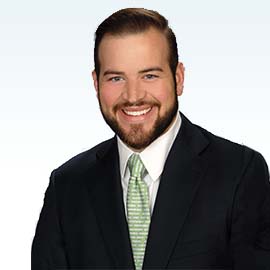 Dr. Matthew Laudun was born and raised in Slidell, Louisiana. He received his Bachelor of Science Degree in Kinesiology Human Movement Science from Louisiana State University in 2009. During his time at LSU, Dr. Laudun walked on as a Defensive lineman on the LSU football team for two seasons (2005 and 2006). His experiences with the athletic program intrigued him to pursue a career in Chiropractic care. After he graduated LSU, Dr. Laudun trained under Dr. Lyle Schween for a year before attending Palmer College of Chiropractic in Port Orange, Florida where he received his Doctorate in Chiropractic (D.C.) in March of 2014. Since then, Dr. Laudun has been a treating physician at our LA Health Solutions Slidell location and continues to pursue his passions in the city he calls home.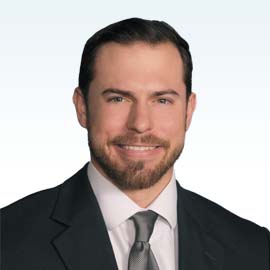 Dr. Jonathan Poole is a New Orleans native, graduating from Louisiana State University in 2015 before attending Life University where he obtained his Doctorate of Chiropractic in 2019.  Dr. Poole specializes in injuries and misalignments related to the spine and joints with a strong background in sports injuries related to his history as a scholarship and professional athlete.  His goal is to help his community to move optimally and live their highest quality of life by providing the highest standard of care.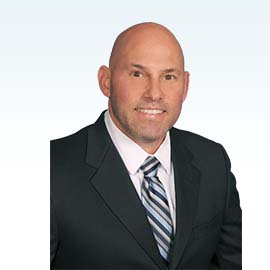 Dr. Schulz is a native of New Orleans, Louisiana. He graduated with honors in 2001, and has more than 21 years of diverse experiences, especially in chiropractic care. He is a graduate of the University of Southern Mississippi with a degree in Biological Sciences and Chemistry. After earning his Doctorate of Chiropractic from Parker College of Chiropractic in Dallas, Texas, before LA Health Solutions, he had a private practice for over 19 years in Mandeville, Louisiana, where he provided chiropractic care, physical rehabilitation, nutritional counseling, and health education for patients of all ages. Dr. Schulz resides in Mandeville with his wife Anita and his four children, two sons and two daughters.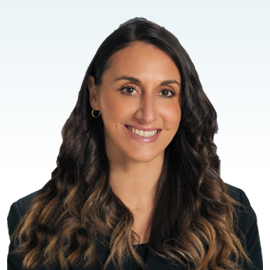 Dr. Jennifer Sever is a Doctor of Chiropractic at LA Health Solutions, who specializes in both Sports Performance and Perinatal & Pediatric care. Originally of California, Dr. Sever earned her Bachelor of Science Degree in Human and Environmental Health from the University of California, Berkeley, where she excelled as an athlete. Her accolades include 3x Cal Women's Rugby MVP, 3x USA Rugby Division I All-American and Cal's Female Athlete of the Year 2012. Upon graduation, Dr. Sever pursued her Olympic dream and represented USA Women's National Rugby Team from 2012-2018.  In 2017, she began her doctoral studies at Life Chiropractic College West where she co-founded Life West's first student-athlete scholarship program and lead her Life West Women's Rugby Team to three undefeated National Championships until her graduation in 2020.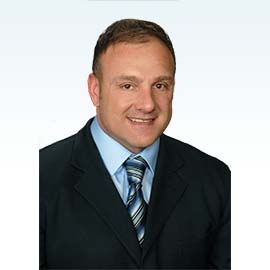 Dr. Vincent Stadelman is an established and highly skilled physician with LA Health Solutions. Dr. Stadelman graduated Logan College of Chiropractic in St. Louis, Missouri, in 2014. During his two year clinical rotation at the St. Louis Veterans Hospital, Dr. Vincent Stadelman gained a better understanding of the spine, patient care, and a variety of cases including wounded war veterans. He also has a Nutrition Degree from Eastern Illinois University and  Certifications in Active Release Technique,  Graston Technique, Kinesio Taping Technique, Logan Basic Chiropractic Technique, Thompson Chiropractic Technique, Motion Palpation Chiropractic Technique and Diversified Chiropractic Technique. Dr. Vincent Stadelman takes pride in the care he provides to each of his patients by keeping them healthy, well and thriving. He enjoys spending his spare time with family; his beautiful wife, Rosanna and his son, Blaise, along with daughter, Isla. He is endlessly active in the community and his other hobbies include fitness, strength and conditioning, physical activities, along with playing the guitar.
Our Multi-Disciplinary Facility Provides
A Variety
Of Comprehensive Services
We offer a wide range of state of the art treatments of procedures to help treat your injury and pain.