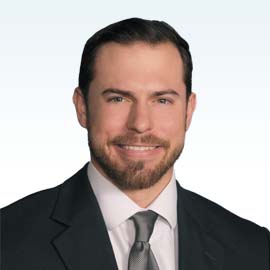 Have any questions? Call us now!
Monday to Friday 9:00 am – 6:00 pm
Saturday 9:00 am – 2:00 pm
High School:
Jesuit High School – 2010, New Orleans, LA
COLLEGE:
Louisiana State University– 2015, Baton Rouge, LA
Bachelor of Science, Kinesiology
CHIROPRACTIC:
Life University, College of Chiropractic – 2019, Marietta, Georgia
Doctorate of Chiropractic
Techniques including Full Spine, Diversified and Activator 
Perform, Read and Mark X-Rays 
Case Management, Report of Findings, Monitoring Progress 
Personal Injury and Workers' Compensation – Documentation
and Case Management 
Soft Tissue Mobilization 
Therapeutic/Neuromuscular Exercise
Dr. Jonathan Poole is a New Orleans native, graduating from Louisiana State University in 2015 before attending Life University where he obtained his Doctorate of Chiropractic in 2019.  Dr. Poole specializes in injuries and misalignments related to the spine and joints with a strong background in sports injuries related to his history as a scholarship and professional athlete.  His goal is to help his community to move optimally and live their highest quality of life by providing the highest standard of care.
Trust Your Health With The LA Health Solutions' Team
Have any questions? Call us now!