Enjoy The 4th Of July Weekend
LA Heath Solutions will be closed on Friday, July 3rd in recognition of the July 4th holiday. We plan to enjoy the holiday weekend. Here are a few suggestions for what's happening around town:
Drive-In Concert: Festing On The Fourth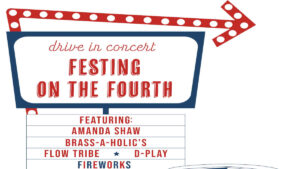 How about enjoying some live music by Amanda Shaw, Flow Tribe, Brass-A-Holics, D-Play and even see some fireworks in Bucktown Harbor Park this 4th of July? This will be a drive in concert to make sure everybody stays safe. Tickets for Festing On The Fourth start at $45. All cars must be parked in place by 3 pm when the first act begins. If you would like to be parked next to friends, you will need to arrive at the same time
Liberty At The Lake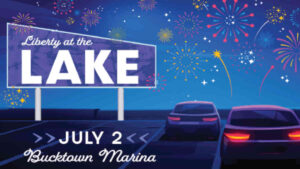 Start your 4th of July weekend early this year. How about heading to the lake to celebrate Independence Day with Bag Of Donuts and drive-in fireworks! Come with your party in your car to this social-distancing friendly event on July 2nd. The fun starts at 5:00 PM at the Bucktown Marina. After months of quarantine enjoy the fireworks over lake Pontchartrain, local music and great food.
For more information visit: http://public.jeffersonchamber.org/events/details/liberty-at-the-lake-22696
Al Copeland Foundation's Chicken Jam 2020
Don't miss out on this year's Al Copeland Foundation's Chicken Jam 2020. The Chicken Jam event will kick off on June 28 and will continue until July 6, 2020. This year, Chicken Jam will take place at all of the Copeland's of New Orleans Restaurant locations in Louisiana. This year, the Chicken Jam will be a little different. All of the Copeland's Restaurants will be offering 15% off Copeland's two most popular items Al's Famous Spicy Herb Fried Chicken and Al's Favorite Cosmo. For each item sold, the Copeland Family of Restaurants will allow the guest the opportunity to donate back the 15% (or more) to the Al Copeland Foundation. All donations made during the nine-day Chicken Jam celebration will be matched by the Copeland Family of Restaurants.
At LA Health Solutions, we pride ourselves on our multi-disciplinary facility that offers a variety of comprehensive services including pain management, physical therapy, and chiropractic work. Many problems that we see in our patients can be treated with the right mix of non-surgical approaches, you do not have to have surgery first to see results.