Stay Healthy Through The Carnival Season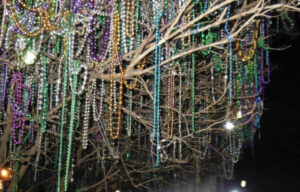 The Carnival Season is upon us. The first parades have rolled and you know this will not be a sprint, it will be a marathon. Mardi Gras is on February 25th this year. There will be plenty of parades, parties and balls for you to attend.  We have some tips for you to stay healthy and well through the next couple of weeks while making the best of the season:
Pace Yourself
Since the next couple of weeks will be very busy, it is important that you pace yourself. When looking at all the carnival events that are about to happen, make sure you plan for some time to rest. Maybe skip a couple of parades and don't go out every night. When out at the parade route, make sure to wear comfortable shoes. While partying and drinking, remember to stay hydrated and don't just drink alcohol in your cooler, but also plenty of water. Find out where your closest restroom is and be prepared to wait in line. If you don't exhaust yourself, you will have more fun and stay well throughout the Carnival season!
Parade Schedule
Below find a list of some of the parades you don't want to miss this Carnival season:
       Saturday, February 8
Sunday, February 9
Friday, February 14
Saturday, February 15
Sunday, February 16
Wednesday, February 19
| | | |
| --- | --- | --- |
| Krewe Of Druids | 6:15 pm | Uptown |
| Krewe Of Nyx | follows | Uptown |
Thursday, February 20
Friday, February 21
Saturday, February 22
Sunday, February 23
Monday, February 24 – Lundi Gras
Tuesday, February 25 – Mardi Gras
All dates and times are subject to change.
At LA Health Solutions, we pride ourselves on our multi-disciplinary facility that offers a variety of comprehensive services including pain management, physical therapy, and chiropractic work. Many problems that we see in our patients can be treated with the right mix of non-surgical approaches, you do not have to have surgery first to see results.