December is one of the most exciting times of the year with entertaining, shopping, and eating, but everything can get a little overwhelming too. It is so hard to be healthy for the holidays. LA Health Solutions has put together a little Healthy Holiday Survival Guide to help you get through holidays.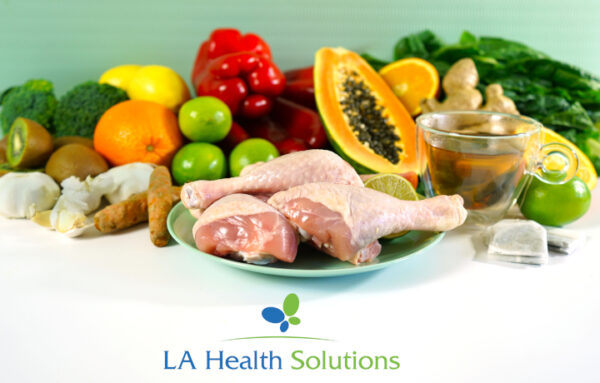 There'll be parties for hosting, marshmallows for toasting
Be Picky But Treat Yourself
There'll be parties for hosting, marshmallows for toasting, and caroling out in the snow –  maybe not in New Orleans though. It is the most wonderful time of year, but in order to be healthy for the holidays, be picky. You do not have to go to all of the parties you are invited to and you do not have to eat and drink everything that is offered. Forgo the food items you can get all year long and select the ones that are truly worthy of the holiday treat title. Try smaller portions and try to include some healthier items like shrimp, olives and veggies.
Have A Cup Of Cheer
Make It A Half Pour
The holidays are a marathon, not a sprint, when it comes to alcoholic drinks. You do not have to give up alcohol during the holidays, but it is important to make smart choices. Whenever possible, skip the mixed drinks and spiked eggnog and opt for wine or champagne instead. Did you know that spiked eggnog is more than 250 calories in a normal serving and shots can run you about 100 calories per shot? But, a glass of champagne is around 80 to 100 calories per serving which means you can enjoy more for less. If you prefer beer, try swapping out the heavy stouts with lighter lagers and pilsners to cut the calories. You can still have lots of fun while keeping healthy during the holidays.
Run, Rudolph Run (Keep Up The Workouts)
Schedule Your Daily Exercise
Don't forget to schedule in some time for working out. You may feel that you simply do not have time to work out, but try to make the time to be Healthy during the Holidays. Try placing your workout on your schedule. If it's on the calendar as something that needs to get done during the day, you are more likely to actually work out. Also, don't forget that walking is great and it counts even if you are walking while shopping. We call it the healthy holiday shopping workout.
Don't Neglect Your Physical Therapy
Just because the holidays are hectic, does not mean you should skip your PT sessions. You have put in a lot of work and effort up until this point, keep going. Place your physical therapy appointment on your schedule. This will help to make sure you keep it up. Stay Healthy for the Holidays.
Figgy Pudding – Healthy Holiday Recipes
Tweak Your Recipes
If you are trying to be a little healthier this year and you are the chef, consider adapting some of your recipes to be a little healthier. Consider substituting sugar with applesauce and vanilla extract in some of the desserts and exchange condensed milk with coconut milk. Did you know that when making cake mix out of the box you can substitute the oil with applesauce, fat free yogurt or fat free sour cream? This Healthy Holiday recipe update actually tastes good too. Instead of using eggs, use egg substitute. Get creative with your recipes, and you may find that they are the perfect healthy holiday recipe that will become a new tradition.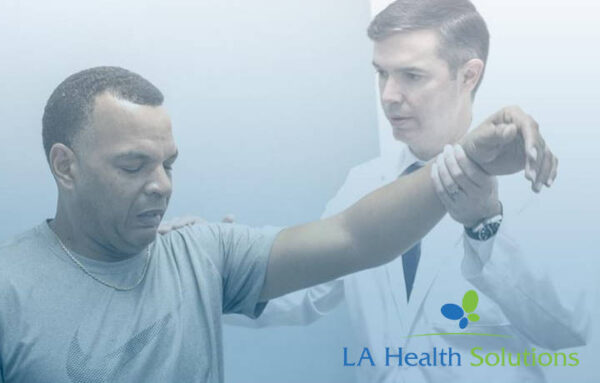 At LA Health Solutions, we pride ourselves on our the variety of comprehensive services that we offer including pain management, physical therapy, and chiropractic work. Many health problems that we encounter with our patients can be treated with the right mix of non-surgical approaches without surgery. We truly care about each one of our patients and what they need to live a pain-free and happy life. Whether you've been hurt on the job or you have chronic pain that impacts your daily routine, our medical team can help you find the relief you need. We offer appointments our clinics and through telemedicine (Click HERE fore more information).Whether you are from New Orleans, Slidell, Baton Rouge, Metairie, or Kenner, contact LA Health Solutions today!