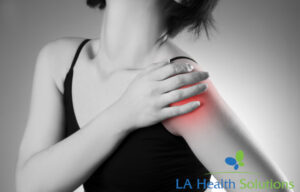 The term personal injury refers to any injury you may suffer from. The injury can be to your mind, body or even emotions.  Injuries can be caused by an act of violence or by accident. They can occur at home, at work or even while exercising.  Common forms of personal injuries include neck pain, back pain, joint pain, sprains, and spinal misalignments.  Term personal injury is a legal term.
How LA Health Solutions Can Help You With Personal Injury
At LA Health Solutions, our goal is to provide you with an effective treatment plan that not only provides the immediate relief that you need, but also prevents your body from further injury due to neglect.
As a matter of fact, the longer you hold off on getting proper treatment, the more serious your injury can become.  While some of these injuries may seem relatively small, others can have a serious impact on your quality of life. That is why it is important to make sure that you receive appropriate personal injury care.
"Personal injuries can have a long-lasting, traumatic impact on your body, so no matter how insignificant you may think your injury is, you should always get a second opinion from the professionals at LA Health Solutions." – Dr. Lyle Schween, CEO & Chiropractor, LA Health Solutions
If you've been hurt due to negligence on someone else's part, we will work with your attorney to ensure that your needs are met, and your treatment plan addresses the specific injuries diagnosed. We have years of experience in making sure that our clients are able to fully recover from their personal injuries to the best extent possible.
In addition to personal injury care, you may want to look into our physical therapy, rehabilitation, and other services. With a variety of treatment plan options, we believe that you can live a pain-free life once again. Call us today to see how we can help you!
For more information visit: https://lahealthsolutions.com/personal-injury/
At LA Health Solutions, we pride ourselves on our multi-disciplinary facility that offers a variety of comprehensive services including pain management, physical therapy, and chiropractic work. Many problems that we see in our patients can be treated with the right mix of non-surgical approaches, you do not have to have surgery first to see results.