Effective, Convenient And Secure Alternative To An Office Visit.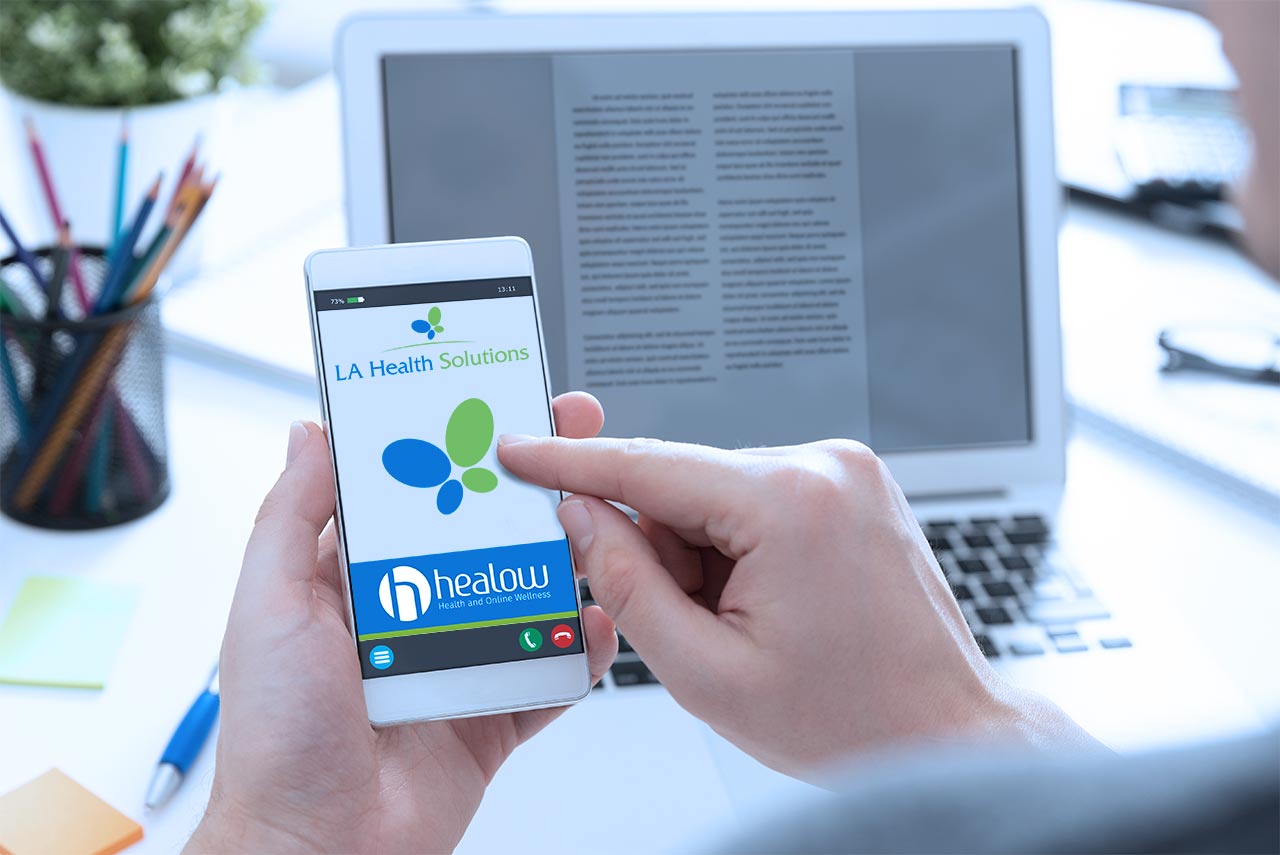 TeleVisits: EASIER THAN EVER
healowTeleVisit™ is a safe and secure way to connect to LA Health Solutions' doctors remotely, via video & audio connection either on your smartphone or computer device (with audio & video capabilities).
With healowTeleVisit™, we can provide the same high-quality care of an office visit. We have access to the same clinical tools available for any office visit. When our patients are unable to come to an in-person office visit, the LA Health Solutions' healowTeleVisit™ is an excellent alternative to continue care from the comfort of your home.
Using Your Smartphone or computer, click on the link or email link you received from LA Health Solutions.
Trust Your Workers' Compensation Claim With LA Health solutions.
Have any questions? Call us now!