Jonathan Kahn Jones, MD
Neuro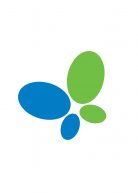 844-496-

5247

@lahealthsolutions.com
EDUCATIONAL BACKGROUND
Tulane School of Medicine May 2013
Medical Doctor
Tulane Rural Scholarship Recipient
Tulane University School of Law May 2005
Juris Doctor, Civil Law Program
Provosty Firm Scholarship Recipient
ABA Mediation Southeastern Regional Moot Court Champion 2003; Ruby Vale National Corporate Appellate Law Competition; University of Louisville ABA Negotiation Competition 2003; ABA Representation in Mediation National Moot Court Competition 2003; Legislative Clinic, 2002
Sarbonne Summer program in International Law
A. B. Freeman School of Business, Tulane University May 2005
Master of Business Administration, Finance Concentration
Burkenroad Reports, 2003-2004 Financial Analyst – Interviewed company's executives and utilized financial modeling, forecasting, and valuation as member of a two person team that analyzed and prepared an investment report on Torch Offshore (TORC)
Burkenroad Latin America Program, 2004-2005 Associate – Oversaw production of students' investment reports in Bogotá, Columbia and Caracas, Venezuela. Represented Tulane in conferences in Bogotá, Columbia and Caracas, Venezuela
Freeman Consulting Group, 2005 – Provided economic development consulting reports for 9th Ward, New Orleans, LA.
Louisiana College, Pineville, LA May 2001
Bachelor of Science
Biology/Chemistry, May 2001 Magna Cum Laude
ODK Honor Society; Student Government, 1999-2000; Swim Club Captain, 1999; Sailing Team Captain 2000
PUBLICATIONS / PRESENTATIONS
"Non-SSPE Related Periodic Long-Interval Diffuse Discharges on EEG and Patchy Areas of Diffusion Restriction on Brain MRI" Jones JK, Ramos AB, Barton CL, Mader EC, Newsom JH American Federation for Medical Research submitted & pending publication
Tumor Osmotic Lysis" Gould H, Paul D, Jones JK, et al.
"Paresthesia and Dysesthesia in a Patient with Normal Nerve Conduction and Abnormal Intensities on Cervical MRI" Jones JK
"A Patient Presenting with Pain and Temporary Paralysis with Hyperthyroidism, Hypokalemia, and Abnormal Nerve Conduction and Electromyelography
RESEARCH
Currently participating on research on Tumor Osmotic Lysis with Drs. Gould and Paul, a method of lysing carcinoma cells exploiting overexpression of voltage gated sodium pumps in carcinoma cells.
VOLUNTEERING
Missionaros de Esperanza: Managed group of Honduran volunteers and college students in construction of water tank for Honduran community.
Bridges to Community Medical Mission to Nicaragua Winter Break 2009-2010 Set up medical clinic is rural area South of Managua, Nicaragua.
EMPLOYMENT
Our Lady of Lourdes and Lourdes Physician Group January 2020-Present
Staff Neurologist
LSUHSC New Orleans Clinical Neurophysiology Fellowship July 2018-December 2019
Clinical Neurophysiology Fellow
LSUHSC New Orleans Neurology Residency July 2014-June 2018
Neurology Resident with extensive experience in broad areas of neurology including neurointensive care, eeg, emg, and clinical neurology
Metropolitan Health Group May 2013-June 2014
Interviewing and examining Orthopedic, Physical Medicine, and Neurology patients under supervision of licensed physicians.
Van Norman Law Firm January 2008-August 2009
Attorney Represented clients in transactions and litigation in healthcare, mass tort, personal injury, oil and gas, real estate, and intellectual property
U.S. Small Business Administration Office of Disaster Assistance December 2005-December 2007
Team Lead Attorney We delivered $12 billion in government subsidized loans to homeowners and business owners affected by Hurricanes Katrina, Rita, and Wilma. Personally underwrote portfolio of over $300 million in federal loans. Designed training system that increased productivity.
McGinty Duram Oil & Gas May-December 2005
Attorney Analyzed and modeled leasing and drilling trends. Participated in production and negotiation of agreements
McNew Pelican Hedge Fund Spring 2005
Risk Manager Managed four foreign currency traders in student operated summer hedge fund based on foreign currency exchange.
U.S. Department of Justice Executive Office of Immigration Review January-May 2005
Law Clerk Researched cases and assisted in preparing decisions as law clerk for the Executive Office of Immigration Review.
Freeman Economic Development Group in cooperation with Lee Consulting July 2004-May 2005
Project Lead/Teaching Assistant Managed 30 students to produce an economic development plan for the Governor of Nanhui Province, China.
Gold, Weems, Bruser, Sues, and Rundell Summer 2003
Summer Associate Litigated in commercial banking, commercial contracts, taxation, patent, and anti-trust issues.
Provosty, Sadler, DeLauney, Fiorenza, and Sobel Summer 2002
Summer Associate Participated in civil litigation and corporate law
Foreign Language Skills: Spanish (advanced conversational level, training in Honduras and Spain),
Computer Skills: Excel forecasting and modeling, PowerPoint