Dr. Toby Guillory Jr., DC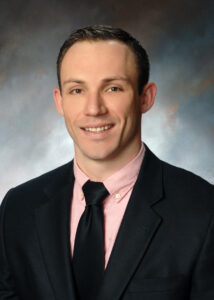 Dr. Toby Guillory Jr., DC is a graduate of Texas Chiropractic College and graduated in 2012. While at Texas Chiropractic College he underwent extensive training in diagnosing and treating musculoskeletal conditions based on evidence based practices. During his internship at Moody Health Center, he underwent clinical training and saw a wide age range of patients from children to geriatric patients. In conjunction with his internship at Moody Health Center, Dr. Guillory also volunteered time to treat patients of Cenikor Substance Abuse Facility and athletes with Rice University. Through this training he was able to hone his skills and learned to modify his treatments based on the individual for optimal results.
Dr. Guillory is a patient as well as a practitioner which allows for empathy of how injuries and pain can affect a person's life. He has had numerous injuries from sports so he understands a quick recovery is paramount to return a patient to doing what they truly enjoy in life. His care focuses on pain reduction as well as functional improvement and his goal with each patient is to teach them ways to maintain those levels long term.
Dr. Guillory strives to improve each patient's quality of life as much as he can. He does so through his care and through working with other practitioners such as orthopedic specialists, pain management specialists and physical therapists. When he is not practicing he tries to stay active and enjoys spending his spare time with his wonderful wife, Ashton and their son.